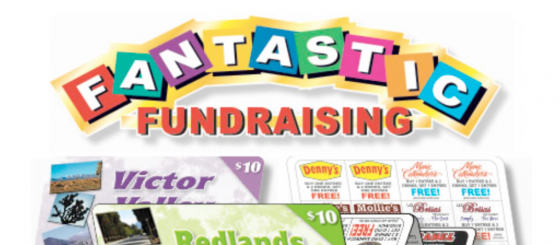 2017 Fall Fundraiser
Announcing our 2017 Fall fundraiser! Again, we are selling the Fantastic Fundraiser Coupon Booklets which are good THROUGH 2018. SEE OUR FLYER. Fundraisers help to keep costs low for our PSP Sports And More families.
You may be familiar or remember this booklet from last year. It contains 36 peel-off coupons and 24 continuous-use "Buy one, Get one Free" restaurant, entertainment and service coupons.
The coupon book sells for $10 each and is a great value for those who buy them. Most people will receive their purchase value of $10 after using only one or two coupons. If you use these coupon books with your family, please buy them from PSP Sports And More. This fundraiser begins now and ends on October 20, 2017. If you sell 25 Fantastic FUNDRAISING's Coupon Booklets you will receive $25 in cash.
Call us to pick up your Coupon Booklets or pick them up at our pre-registration event, classes or soccer, and sell, sell, sell, for a good cause!
Continue reading